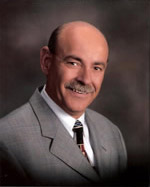 Pat Melfi
As a Vice-President for MCA Records/Alexas Music Productions and Tour Management. Pat was an International Media Marketing Manager, 5 Time Award Winning Promoter of The Year and principal responsible for international sales, financial management, marketing and promotional activities for the company's management of Artists and international concert touring activities. Company produces concerts throughout the world. Established support functions to include inside sales, telemarketing, Internet global marketing, print, direct mail, radio and television advertising.
Pat produced and managed international concert tours for Tom Petty & The Heartbreakers, The Rolling Stones, Pink Floyd, The Eagles, Meatloaf, Elton John, Vince Gill, Rod Stewart, Alabama, Creedence Clearwater, Collin Raye, Rascal Flatts, Barry Manilow, Travis Tritt, and more. Currently is the Personal Manager for, 3 Time Grammy-Award Winning Artist Rebecca Lynn Howard and 5 Time Grammy-Award Winning Artist Juice Newton, Multi-Platinum Recording Artist Champaign and Actress Aura Figueiredo (ER) offering previous Personal Management services to Collin Raye. Pat is currently developing MuzArt World Foundation, a global project with partner Ken Kragen, Founder of We Are The World, Hands Across America and Live Aid, by establishing a $2 billion dollar endowment fund to integrate music and arts education back into the public schools across the world through private funding to insure that all children have educational opportunities in music and arts. Project is being endorsed by Jackie Evancho, and Aelita Andre, 2 of the world's most notable child prodigy stars of 2013. Additional endorsements include Multi-Platinum Recording Artist Champaign, Multi-Platinum Recording Artist/Singer-Songwriter Michael Martin Murphey, Legendary Ray Charles daughter Sheila Raye Charles and Nathan Osmond.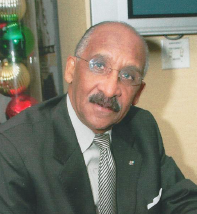 Ambassador Oscar J Webb
Oscar J. Webb Chairman of International Resorts Holdings (Pty) (IRH) in Johannesburg, South Africa Co- Founder of the African Global Heritage Foundation( South Africa) and Vice Chairman of World Colours Network Television in New York/Atlanta/London was named Ambassador of Goodwill for Israel by Gideon Ezra Minister of Tourism . The appointment was made during one of Webb's many visits to the region. "I am honored to serve as Goodwill Ambassador to the State of Israel and work with my brothers and sisters of the African Hebrew Israelites of Jerusalem. – "The Miracle in the Desert" – in the City of Dimona. As Goodwill Ambassador my task is to bring Christians to the Holy Land and connect with God. To help jumpstart tourism to the Holy Land, Webb formed Holyland Tourism (Heaven on Earth). He is also Goodwill Ambassador for South Africa, Ghana and Zimbabwe.
Webb was also appointed by Anwarul Chowdhury, under Secretary General of the United Nations to help promote the "United Nations Culture of Peace and Community Empowerment", by bridging the digital divide in all 54 African Countries. Ambassador Webb, along with his United Nations associates, Yehoram Ben-Shalom and Ramni Kleinmann have developed the first Computer Training Center in Dinoma Israel.
Prior to his appointment, Webb's impressive career was multi-faceted. He served as the Executive Director of the National Gaming Organization, located in Las Vegas, Nevada. He is also the founder of Blacks in Gaming (B.I.G.) and is recognized by many around the nation as the "Architect for Diversity" within the Gaming and Tourism Industry.
Ambassador Webb and Former  Malawian President the Honorable Dr. Backili Muluzi were among the guest of honorees at the Salute of Champions of Freedom, Justice, Democracy, Equality Appreciation day July 17 2011 which was held in honor of  President Nelson Mandela on his  Birthday at the Emperors Palace in Sandton/Johannesburg, South Africa. It is Ambassador Webb's mission to connect Africans born in America to their Motherland, The Continent of Africa.  Ambassador Webb is keeping Dr. King's Dream Alive with his initiative of "Civil Rights to Platinum Rights" which develops the Motherland and helps rebuild the United States of America.
A native of Chicago, Webb is a former business consultant and liaison to Federal State and Municipal agencies.  As a retired Executive of Brinks Security, his career of Corporate Management, Entrepreneurship and Political Empowerment spans over 40 years.  During his 20 plus years as a pioneer in the Banking Industry, he enjoyed the opportunity of working with many important agencies such as the Federal Bureau of Investigation of Customs, Department of the Treasury and The Federal Reserve.
An Entrepreneur at heart, Webb founded the American Water Company, is co-owner of Osiris Energy and Environmental Company as well as Global Team America., the latter established to bring jobs to America's inner cities.  In 1995 he formed the First African-American Native American Business Alliance.  In 1991 Webb teamed with General Colin Powell and helped raise funding for the Buffalo Soldiers Memorial at Fort Leavenworth, Kansas.  Webb serves as advisor to the World Conference of Mayors, The National Black Legislators and the National Indian Gaming Organization, sits on 10 boards of directors and acts as a special consultant to Black Meetings & Tourism Magazine. He has been listed in The Black Book of Who's Who in America, and soon will release his own financial Book, Black Ghetto, Black Gold.
Known around the world as a people person, Webb explains that his love for his fellow man comes from his father, Oscar J. Webb, Sr. who was a Pullman porter who worked with A. Phillip Randolph and the Pullman Porters Brotherhood.  Webb's Aunt, the late Joann Gibson Robinson along with other women activists of her time, started and organized the Montgomery Bus Boycott and introduced the then 26 year old Dr. Martin Luther King, Jr. to the Civil Rights Movement. "I stand on their shoulders." says Webb, paying tribute to his forefathers.
Jenna Melfi-Argentine
Jenna Melfi-Argentine is one of the most sought after leaders in entertainment production in California.  Her diverse range of talents and vast experiences on a variety of projects has allowed Jenna to earn her exceptional reputation as one of the most trusted, valued, and respected professional women in the industry.
Jenna began her career at Zoic Studios as the assistant to the Executive Producer of "Games," which allowed her to pursue worldwide research of game developers, publishers, and studios for prospecting.  This VFX experience led to other opportunities to work in a variety of freelance opportunities with clients such as Hydrogen Whiskey Studios, Mocap Militia, and House of Moves.  In addition to her VFX experience, Jenna has extensive experience in commercial and video production working with such notable clients as Livestrong.com, Nissan, Aveeno, AT&T, Hasbro, Mustache PD., and Disney.
Jenna's responsibilities have broadened far beyond the traditional client and artist management to include acting as liaison between agencies and clients and supervising field management with production teams.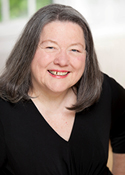 Patricia Maltz
Patricia Maltz has an extensive history of business management related activities. These include the founding and day to day operation of a $22M distribution and training 501 C-3 company to management consulting for a full range of clients from one employee to 60,000 employees across a broad base of industries throughout the USA.  Today, she serves in a business management capacity for a number of inspirational speakers, authors and niche experts:
Sheila Raye Charles – daughter of the legendary Ray Charles,
Maxine Bryant – author of I Want My Groove Back…God's Way,
Gerry Lancaster – former NBA player and author of NBA Blues
AgingButDANGEROUS.com – a member organization for women 50 plus
In Focus Brands – a branded business development and entertainment company
Unique to Maltz' perspective, her personal history includes being the daughter of two Marines – one of which was a member of the All Women Marine Corp Band.  She has been an advocate for children all of her life particularly in the areas of day care, nutrition and child development.  As a grandmother of six, music, arts and education for our youth continue to play a prominent role in her life.